Petite Studios is a cozy 656 square feet home studio located one mile from downtown Naperville, IL and feet away from Edwards Hospital. It is my happy place and I love to hear my customers comment how cute, clean and enjoyable it is. My #1 goal for you is to be comfortable and relaxed during your session. I will have water and snacks for you, toys for your little ones and a comfortable sitting area.  Some parents even take a nap! Or you can watch me capture the perfect memories for you and your precious family.
What do I need to bring?
The simple answer is yourself,  your baby and formula pumped milk in case of newborns! I have diapers, wipes, all the props, buckets, bowls, headbands, hats, etc. You don't need to bring anything really! Keep in mind that for cake smash sessions and milestones I don't provide the outfits.
Do you have props?
Yes. I have quite a bit! I have been photographing newborns since 2014 and have collected a good amount of props. My dear and super talented mom has made me a big amount of super adorable props as well.  You don't have to bring anything! However, if you have something you were gifted or that is a family heirloom that you would like photographed, I encourage it! I will always work with you to photograph anything you want. After all, these are your memories and I want to create something that you absolutely love and adore.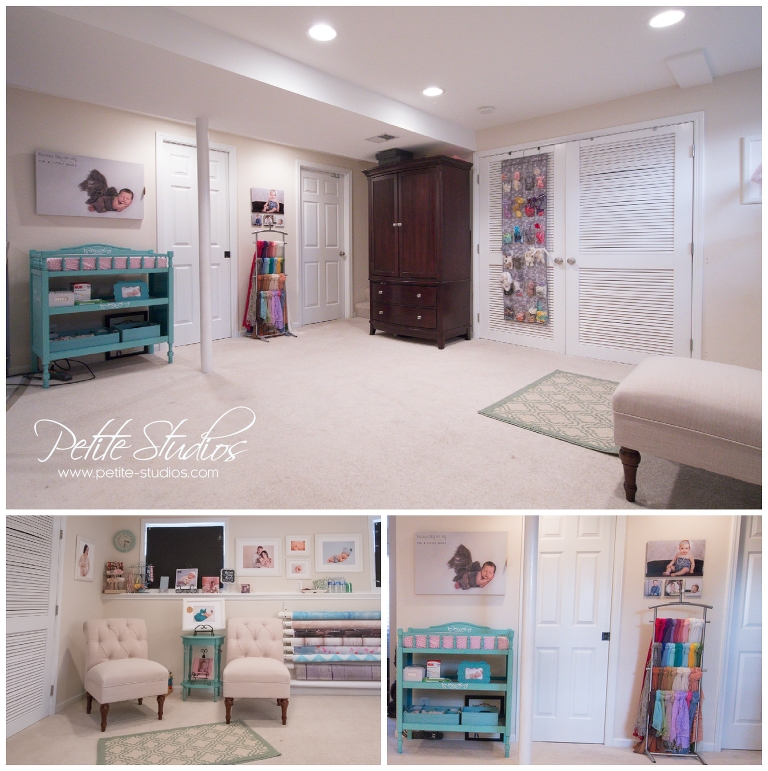 Chicago and Naperville Baby Photography and Newborn Studio