Chicago / Naperville Newborn, Baby and Family Photographer Reviews
Here are some of the testimonials left by my awesome customers! I LOVE my job!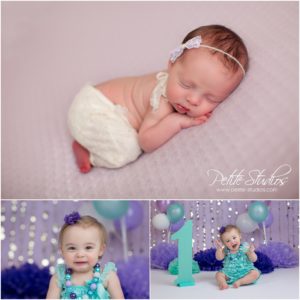 Petite Studios takes wonderful pictures! We have used Angelica for years to take pictures of our fur babies. Then we had our beloved daughter last year and were honored to have her take pictures of our beautiful baby girl. Angelica makes you feel at home, is very communicative and works with you to get the pictures just right. She treats each of her customers as if they are family and treats their children as the special, beautiful and precious gifts they are. We are hoping to create a lifetime of memories and through Angelica and Petite Studios, they are providing us with the very best!
---
We absolutely loved our photo session with Petite Studios!! Angelica is extremely sweet, easy to work with, so very talented, flexible, full of ideas and great with communication. Her studio is amazing and has excellent backgrounds, props, and feel. She was so sweet, patient, positive and gentle with our boy/girl twins. I worked with her to discuss everything throughout the whole process and she was so quick to communicate. We loved all of the pictures she took they turned out so beautiful! I would highly recommend Angelica and her amazing talent!
---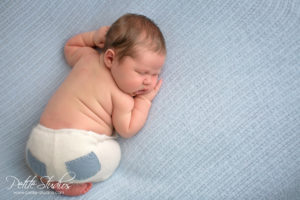 Tahlia P . — 5 star Angelica is a real artist! But beyond her amazing flare for photography, what truly set her apart, for me, was the amount of patience and time she spent with my family. Having family photos of our 8 days old newborn and 19 mo old toddler was extremely important to us. My toddler was not cooperating in the slightest, yet she never gave up and remained incredibly patient and kind for over 3 hours! And I don't know how still managed to capture amazingly adorable pictures. She is worth every penny. Thank you Angelica!
---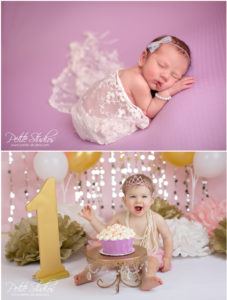 Melissa R. — 5 star We could not have been more thrilled with our experience! Not only was Angelica very responsive prior to the shoot, but the shoot itself was so well done. She has every prop you could imagine which leads to amazing photos. She is beyond patient and her love for babies comes across in the way she treats them during every second of the shoot. She got the photos to us very fast and everything was professional from start to finish. I would recommend her to everyone!!
---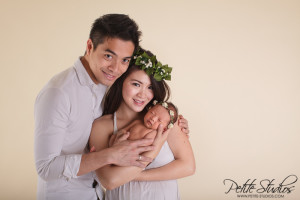 Gracia T. — 5 star Amazing photo session with my newborn daughter, thank you Angelica for giving Ivanka extra effort from concept preparation until the finished product! You are such a caring & patient photographer who is definitely loving your job.
---
Katie C. — 5 star Angelica has taken my maternity pictures and also my baby's newborn pictures, which both turned out wonderful! Her at-home studio is perfect and she's awesome to be around! Thank you so much Angelica for capturing great moments!
---
Ryan K. — 5 star We had an excellent experience with Angelica. She was extremely patient and gentle with our daughter. The photos turned out beautifully and we would highly recommend her to others.
---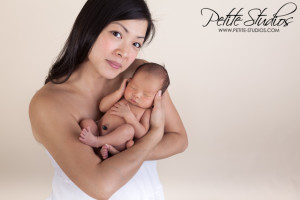 Miriam C. 

— 

5 star I booked an appointment with Petite Studios for my 3rd son's newborn pictures. I didn't know what to expect but I was not only pleasantly surprised but impressed with the whole experience! The props, quiet and inviting atmosphere, various background options, creative input, and calm session were just what I needed so soon postpartum. I was relieved that I did not need to worry about planning poses, outfits, and settings or fight crowds, share germs (newborn!), or worry about time crunches. Angelica was more than accommodating and even provided snacks and gifts for my older kids! Proofs were so quick and the quality was superb! Matthew is a lucky boy 🙂
---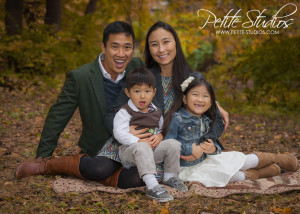 Alisa Y. — 5 star
We absolutely loved our experience with Angelica & Petite Studios! She is the most laid-back and easy going photographer, which we believe makes a huge difference when it comes to creating a comfortable & natural environment for taking pictures of kids, especially. She was so patient with our rambunctious two-year old and stayed on top of every available moment to snap a shot of him, which was cha

llenging as he tends to move very quickly! We were so happy with our shots and received so many compliments on them. We can't wait to have them printed so we can hang them up and remember this special moment as a young family for years and years to come. Thank you so much, Angelica, for capturing these memories for us in such a wonderful way. We are so very glad we did this with you!
---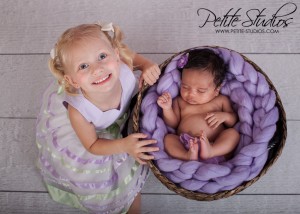 Mary Beth M. — 5 star
I was totally impressed with Petite Studios. From the very start it was clear that my girls were in good hands and that we would leave with some beautiful shots that captured there very personalities. Angelica Koskela was so patient with them! She took her time to make sure everyone was happy and enjoying their time in her studio. From allowing me to feed my newborn to dancing around with my toddl

er so she could get a genuine smile, it was clear that for Koskela photography is about telling a story and capturing those precious moments. Her studio is bright, clean, and comfortable and fully equipped with unique props and special touches that set it a part from other places. We are very much in love with our pictures and highly recommend her. I am a very picky person when it comes to pictures and these took my breathe away. I am so thankful to have them in our home for years to come. I have already been asked by several friends who did our daughters pictures and gladly tell them without hesitation to consider Petite Studios when looking for a photographer.